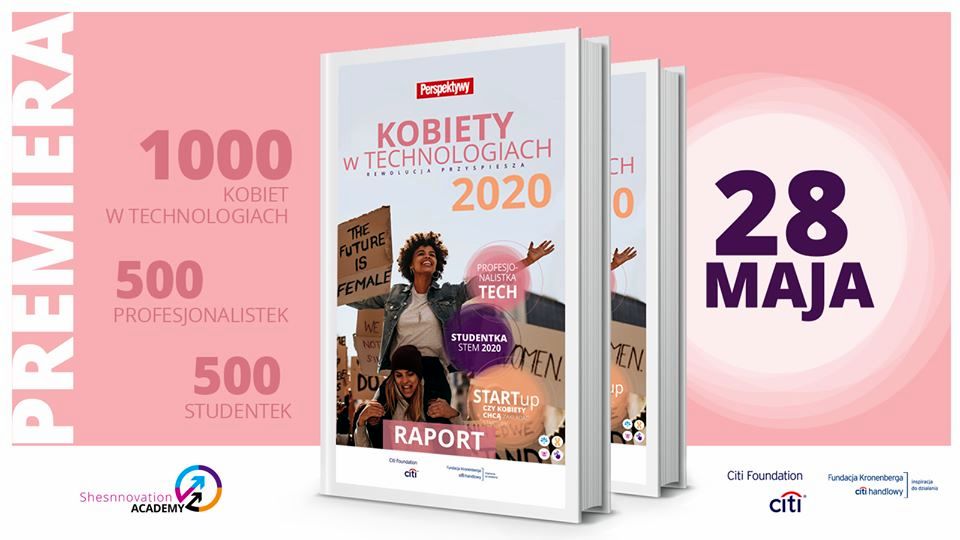 How is the career path of women in technology? What aspirations do they have when they advance, where do they want to go? What do they expect from their employer – and what do they get? And why do they still hear – first from lecturers and then from colleagues at work – sexist comments?
💥 Today Women in Tech and Citi Foundation present the premiere of their latest report entitled "Women in Technologies 2020. The Revolution accelerates". 💥
The report 120 pages long draws a rich and neutral portrait of modern professionals in the technology industry and students entering the industry. Diagnose factors that affect their interest in science, study experience, how they enter the industry, career course, impact of motherhood, visions of the future. The report is also addressing the issue of solidarity among women, gender stereotypes and working atmosphere in men dominated environments. The publication is based on the results of the poll of 1,000 respondents.