Welcome to the website of the Ukrainian-Polish center!
"Ukrainian-Polish Center" of the National Technical University of Ukraine "Igor Sikorsky Kyiv Polytechnic Institute" was created according to the «Framework Agreement on the creation of the Polish-Ukrainian Center NTUU "Igor Sikorsky KPI"» on March 7, 2008, between the Polish Educational Foundation "PERSPEKTYWY" represented by its President W. Sivinski and National Technical University of Ukraine "Igor Sikorsky Kyiv Polytechnic Institute" represented by its rector M. Z. Zgurovsky.
---
News
Division of Physics of Semiconductors (Institute of Physics PAS, Warsaw) is looking for PhD students to work in the laboratory. The division has 3 open vacancies for PhD Students working on the following topics:
1. Magnetic exchange interaction control in multiferroic IV-VI ferromagnetic semiconductors.
2. Multifunctional semiconductor-ferromagnetic metal nanocomposites.
3. Magnetic moments in nonmagnetic materials – irradiation induced vacancies carrying magnetic moment.
We offer 4 year postgraduate studies followed by a PhD thesis defense.
Job interview in English will take place in June 2018.
For more detailed (more…)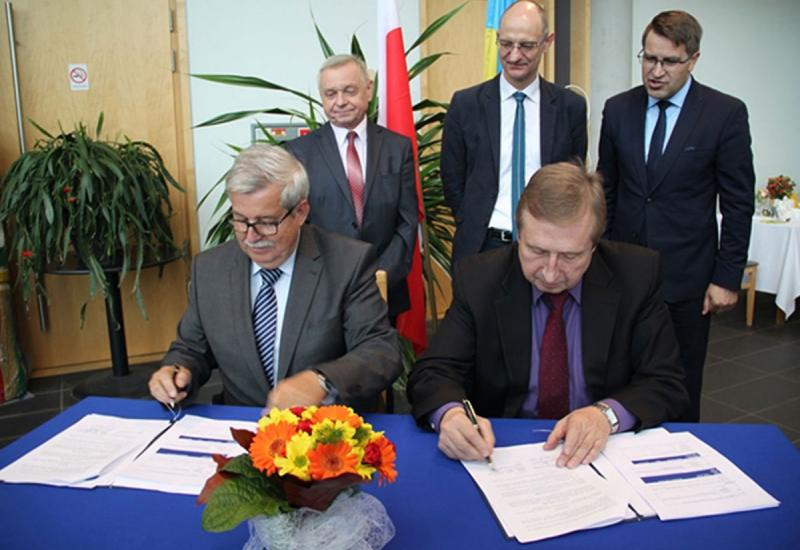 At the beginning of October rector of Igor Sikorsky KPI, Academician of NAS of Ukraine, Mychaylo Zgurovsky visited two Polish technical universities among them Poznan University of Technology and Opole University of Technology. The visits were organized on invitation of prof. Tomasz Łodygowski, rector of Poznan University of Technology, and prof. Marek Tukiendorf, rector of Opole University of Technology.
On Oktober 4, 2017 Mychailo Zgurovsky took part in the solemn ceremony of the beginning of Academic Year 2017-2018 (in Poland (more…)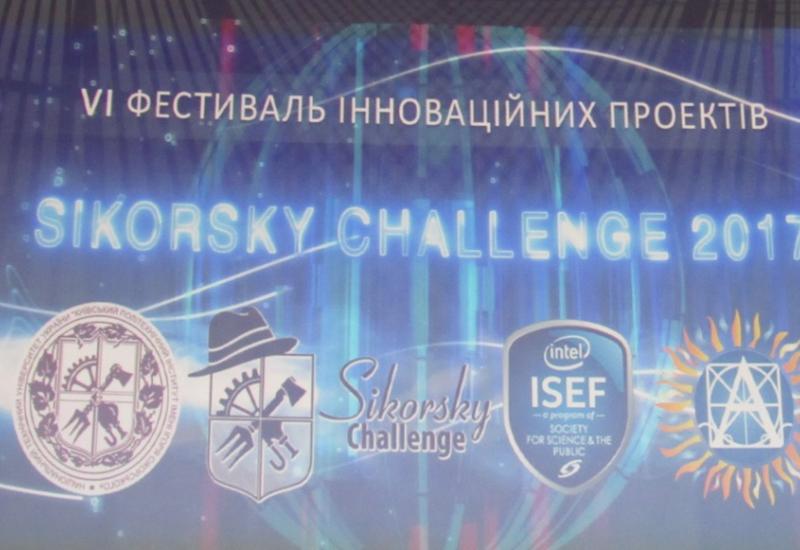 On October, 10, at the National Technical University of Ukraine "Igor Sikorsky Kyiv Polytechnic Institute" has opened the VI All-Ukrainian Festival of Innovation Projects "Sikorsky Challenge 2017".
The festival is held from 2012. It received its name in honor of the world-renowned aircraft designer, a Kyiver by birthright, a former student of the Kiev Polytechnic Institute, Igor Sikorsky. So, in the logo of the festival there is also a hat – an unchanging attribute and, according to legend, a talisman, with whom (more…)
During the visit Professor Łodygowski, the Rector of PUT, with Professor Mykhailo Zgurowski signed the agreement on the dual degree of M.Sc .in biotechnological engineering and the collaboration within the framework of Erasmus+ programme. The ceremony was also attended by Professor Teofil Jesionowski Ph.D .D.Sc. , Vice–Rector for Life Long Learning, Professor Franciszek Tomaszewski, the Dean of the Faculty of Machines and Transport, and Professor Olaf Ciszak, The Dean of the Faculty of Mechanical Engineering and Management.
Professor Mykhailo Zgurowski (more…)

Waldemar Siwiński's speech [PDF, English]