Welcome to the website of the Ukrainian-Polish center!
"Ukrainian-Polish Center" of the National Technical University of Ukraine "Igor Sikorsky Kyiv Polytechnic Institute" was created according to the «Framework Agreement on the creation of the Polish-Ukrainian Center NTUU "Igor Sikorsky KPI"» on March 7, 2008, between the Polish Educational Foundation "PERSPEKTYWY" represented by its President W. Sivinski and National Technical University of Ukraine "Igor Sikorsky Kyiv Polytechnic Institute" represented by its rector M. Z. Zgurovsky.
---
News
"Polish language" program, level "A1" specialty "Philology – Translation"
The purpose of the course:
Development of all speech skills of students: speaking, reading, writing also to teach them to understand and respond to foreign language. Also to devote considerable time to speaking exercises, work in pairs and groups.
Main tasks:
To teach to understand and to use everyday expressions and standard phrases;
To teach to make acquaintance , to ask simple questions, to answer on them, to percept elementary information;
To introduce yourself, to speak about work,

(more…)
№

Name of draft

Participants

1

The draft "Ukrainian-Polish Center of advanced renewable energy technologies and energy efficiency" within the framework of "Small Grants " of Embassy of the Republic of Poland in Ukraine
A joint draft of the Polish Embassy in Ukraine and NTU "KPI"
http://upc-re.kpi.ua/

2

The draft "Go to a virtual highway of infinite possibilities of your future business" within the framework programme of "Polish support for Development 2014"
Polish foundation of communication (Warsaw, Poland) and the European Agency of Innovation (Lviv, Ukraine)
http://www.virtualhighwayua.org/

3

Annual International Scientific Conference

(more…)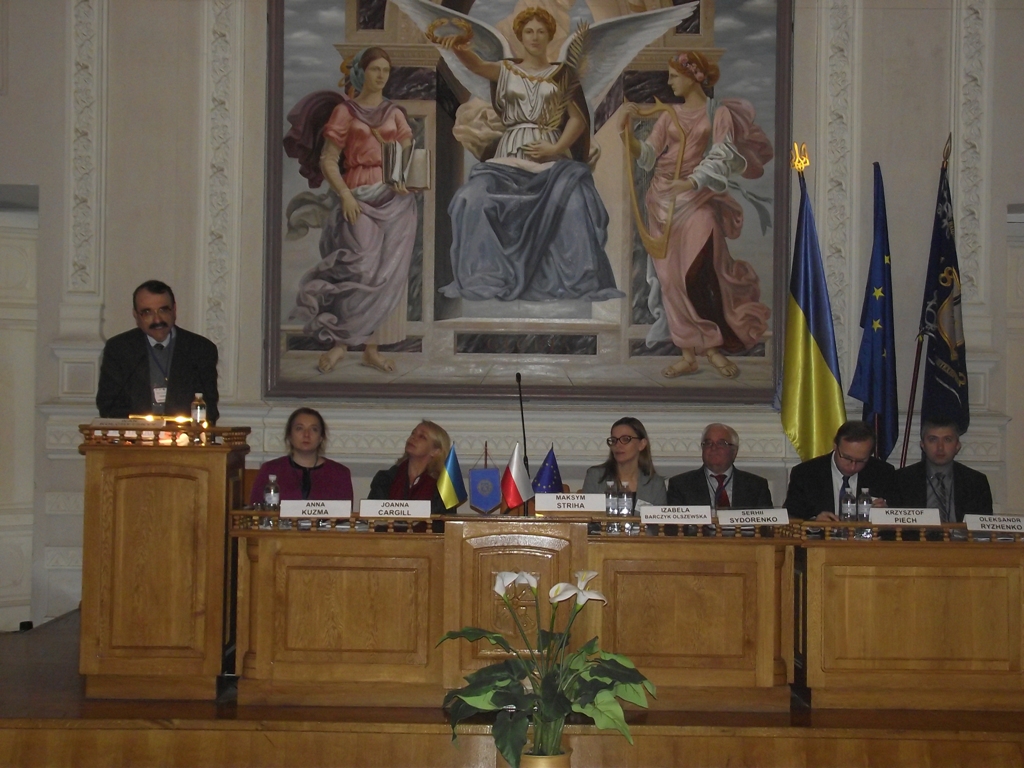 November 19, the final conference of the Ukrainian project – Competition "Go into the virtual highway of endless possibilities of your future business" was held at the Hall of the Academic Council of NTUU "KPI".
This is a project of the Polish Foundation of Communication (Warsaw, Poland) and the European Innovation Agency (Lviv, Ukraine), which is funded and carried out within the framework of the program "Assistance for the development of Poland 2014". Its participants are full-time students and graduates of Ukrainian (more…)