Welcome to the website of the Ukrainian-Polish center!
"Ukrainian-Polish Center" of the National Technical University of Ukraine "Igor Sikorsky Kyiv Polytechnic Institute" was created according to the «Framework Agreement on the creation of the Polish-Ukrainian Center NTUU "Igor Sikorsky KPI"» on March 7, 2008, between the Polish Educational Foundation "PERSPEKTYWY" represented by its President W. Sivinski and National Technical University of Ukraine "Igor Sikorsky Kyiv Polytechnic Institute" represented by its rector M. Z. Zgurovsky.
---
News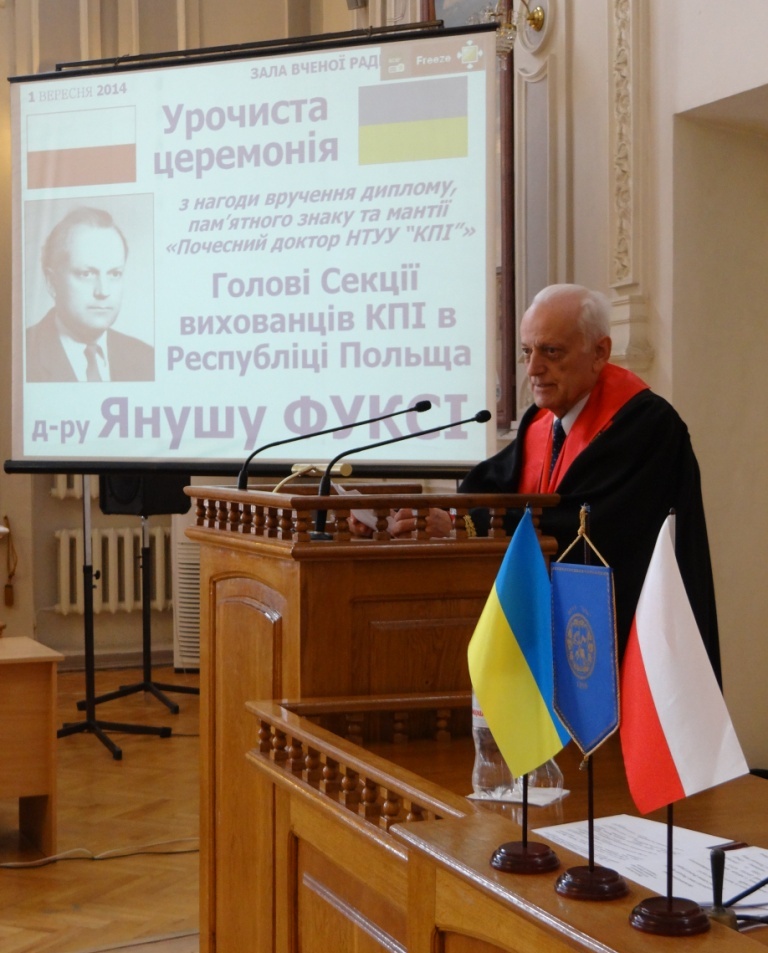 September1, at the first in the new academic year meeting of the Academic Council of the University, graduate KPI and one of its sincere friends doctor of economic sciences Janusz Fuchsa (Poland) was awarded an Honorary Doctorate of NTUU "KPI".
Diploma, mantle, bonet and sign Honorary Doctor were handed him by the first pro-rector, academician of NAS of Ukraine Yuri Yakimenko.
A graduate of the Faculty of Mechanical Engineering KPI in 1959, Janusz Fuchs never interrupted relations with his Alma Mater. Moreover, in (more…)
At the faculty of linguistics, successfully works facultative of Polish language, head teacher of Polish language Wojciech Zvolinsky. Every student can visit electives at no cost. It has become a summer tradition to send the best polytechnics to language schools in Poland. The fate smiled to KPI this year especially – Embassy of the Republic of Poland in Kiev gave 4 vouchers for language learning in the summer school of the Jagiellonian University in Krakow (from 3rd to 30ty of July (more…)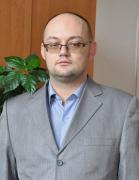 Close cooperation and partnership between NTUU "KPI" and educational institutions of the Republic of Poland have long traditions and rich history. Polish and Ukrainian students and scholars have always participated in numerous joint projects, exchange programs, academic mobility, etc. Lately these partnership relations only become stronger because of various educational and scientific agreements, which are performed due to the Ukrainian-Polish Center activity which operates in KPI.
In this academic year a new teacher of Polish Wojciech Zvolinskyy came to the linguistics (more…)